Sautéed Chicken and Snow Peas
Easy to make and super yummy, this healthful chicken and snow peas dinner recipe is the perfect go-to meal! The ingredients are inexpensive and easy to find at any market year round.
This meal is vibrant with fresh flavor and crispy veggies. While a variety of seasonings are responsible for the zing, rest assured—this recipe is made with very little oil and lean chicken breasts making it a great dinner option—especially during swimsuit season!
You can even create variations of this meal depending on your mood. The inclusion of ingredients like sliced onions or water chestnuts are great additions to this quick and easy stir-fry.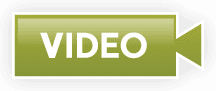 Watch our video on how to peel and grate ginger!
Sautéed Chicken and Snow Peas Recipe
Are you ready for a new go-to weeknight meal? Our chicken and snow peas dinner recipe is easy to make, super healthy and extra delicious!
Ingredients
Yield: 6 servings
1/4 cup low sodium soy sauce
2 tsp rice vinegar, or lemon juice
3 Tbsp honey
1/2 tsp ground ginger, or 1fresh minced ginger
1 clove garlic, minced
2 tsp cornstarch
1 lb boneless, skinless chicken breasts, cut into 1" cubes
1 Tbsp oil
6 - 8 oz snow peas
1/2 cup carrot, shredded, about 1 carrot
3 green onions, sliced
Instructions
In a small bowl, whisk together soy sauce, rice vinegar, honey, ground ginger, garlic and cornstarch until completely combined.

Cut chicken into 1" pieces then place in a medium-sized mixing bowl. Pour half of the soy sauce mixture over the chicken chunks then set the other half of the sauce aside. Stir to completely coat chicken in the marinade. Cover then refrigerate for 30 minutes. After chicken has marinated for 30 minutes, place remaining ingredients within arms' reach then begin cooking.

Place a large skillet over medium-high heat then add oil. When the oil is hot, add chicken then allow it to cook for 8–9 minutes—until nicely browned and cooked completely through.

Add reserved sauce to mixture then bring to a boil. Reduce heat to medium-low then cook for 30 seconds—until the sauce has thickened and becomes glossy. Add snow peas and shredded carrot then stir to combine.

Continue to stir-fry until vegetables reach desired tenderness—about 30 seconds to 1 minute for crisp, tender veggies. Remove from heat, sprinkle with sliced green onions then serve piping hot over fresh steamed rice. Enjoy!
Notes
Snow peas are a crispy sweet variety of pea that are eaten whole in its pod while still unripe—they're so tasty cooked or eaten raw!
Calories: 179kcal, Carbohydrates: 15g, Protein: 19g, Fat: 5g, Saturated Fat: 1g, Polyunsaturated Fat: 2g, Monounsaturated Fat: 2g, Cholesterol: 44mg, Sodium: 445mg, Potassium: 150mg, Fiber: 2g, Sugar: 11g